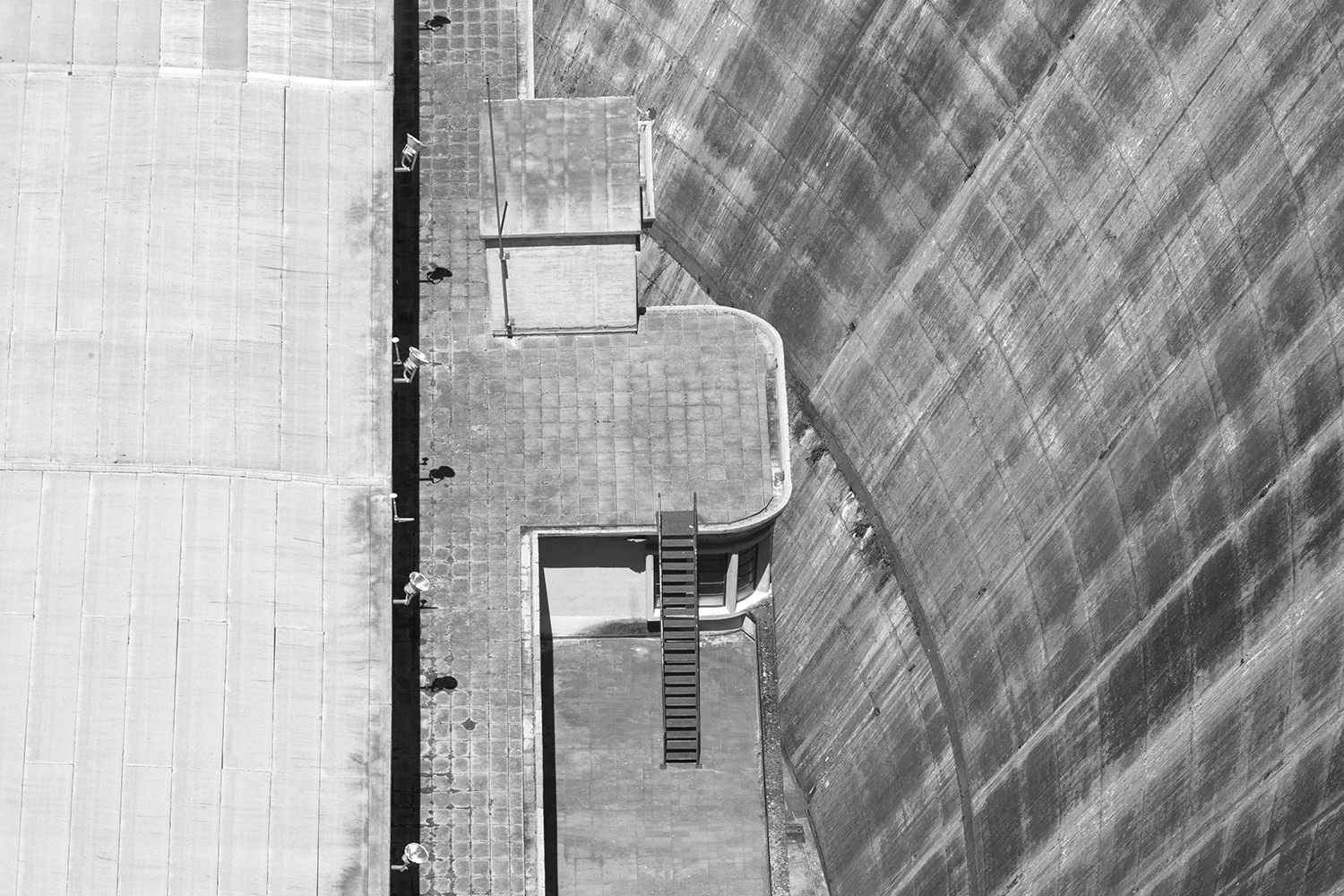 Hub-structures
2014
6 Inkjet prints
100 x 70 cm

Following the notion of a parallelism between dams and cities, Carina Martins developed her photographic project through a series of informal visits to the Aguieira, Baixo Sabor, Foz Tua and Bagaúste hydroelectric power stations. Populated with tall architectural structures forged of concrete and iron, these 'cities' have their own dynamics and structures . Their networks of walls and walkways, platforms, bridges and tunnels, are crossed by flows of hydraulic energy driven by the machines with their lights, their sounds.
The images of these depopulated 'cities' contrast with our image of urban life as densely populated with people going about their multiple, daily actions. These spaces are far from the territory of our routines - physically, culturally and politically - and are for most of us a reality rarely glimpsed: potent industrial landscapes born of the needs of contemporary society.
The design and organisation of these infrastructures conjures in the imagination scenes from science-fiction movies, in which workers dig in underground galleries in the bowels of the earth. A submerged and indecipherable universe. Carina Martin's photographs make visible this inaccessible territory, revealing to us a new 'city', an uncanny experience of urban space.